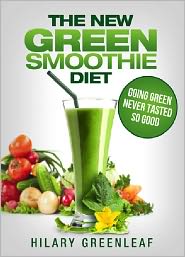 My next sponsor thank you's go to Hilary of The New Green Smoothie Diet and Diana of Craving Secrets .  These ladies were kind enough to donate a copy of their ebooks to my June Better Healthy Living challenge.  I truly appreciate it.
These books are awesome! I have had the Craving Secrets book for years but The New Green Smoothie Diet book was new to me.
Here's a bit about each book…enjoy!